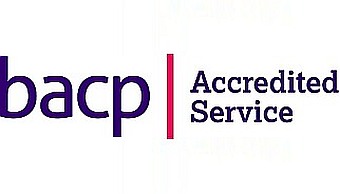 This year Connect was awarded BACP Accredited Service Status.
In order to become an Accredited Service with the British Association for Counselling and Psychotherapy. (BACP), Connect must show a high level of professional standards and fulfil strict guidelines of service to the public.
Wendy, our Counselling Team Manager completed our application for Accreditation of the organisation with BACP who sent an excellent and encouraging statement following our initial application.
 'The application presents a well organised service, firmly routed in its community with a caring ethos for its clients and staff.

The service is especially commended for its links with the community and wider health and mental health services. In addition the information provided to office helpers could be usefully copied by other counselling services.'
The Accreditation is valid until 2019 providing our standards are maintained.
We are grateful for the recognition and will continue to work towards providing a service of high quality, which meets the needs of the community.
As numbers of new clients approaching Connect continues to rise, we know the need is not diminishing. Last year a total of 180 new clients accessed Connect and we had an increase in the number of client sessions held this past year to 2,481.
For many, counselling can make a real difference –
'I honestly believe that my involvement with Connect has been life-changing. The counsellor I had was very committed and made the process easier. I feel like a new chapter of my life is beginning and I am looking forward to the journey. I now feel like I have the confidence required to manage my anxiety and self esteem on my own in a healthy manner.'