We are delighted to have been chosen as one of Mayor John Winterton's chosen charities, so for this coming year (2016-17), Connect will be involved in many of the Mayor's events and fundraising projects.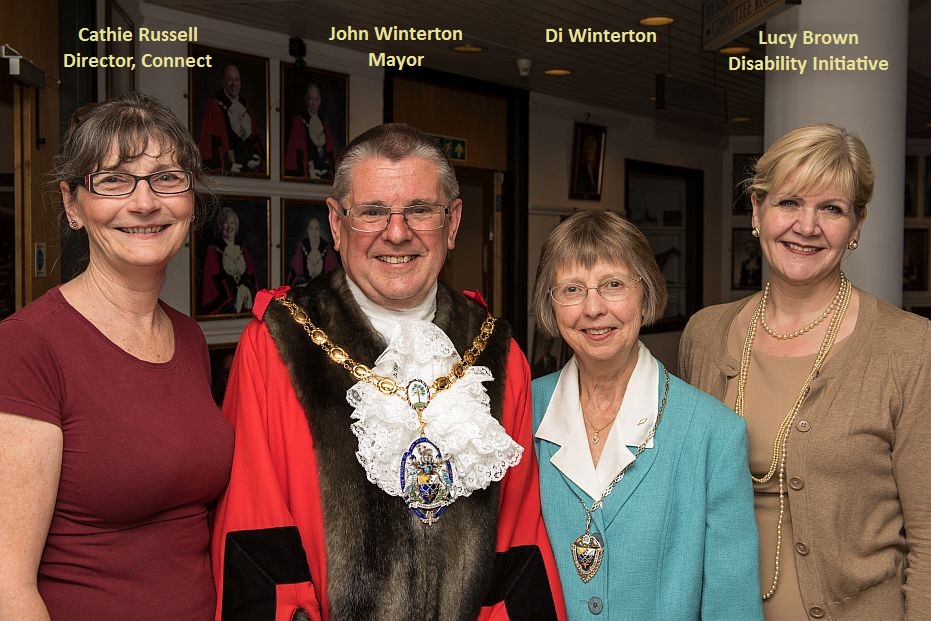 Thank you to John and wife Di, for their support of Connect and we wish them every success in their exciting year.
Please look out for opportunities to take part,  and contact Connect if you need any further information about the Mayor's role with Connect.
Events include a Golf Day at Chobham Golf Club on Friday September 16th, and a Mayor's Ball on Saturday May 13th 2017.
UPDATE: There was a presentation in October 2017, of a cheque, covering the amount raised during the Mayor's fundraising year . The total for Connect was …
£12,806. Cheque presentation is shown below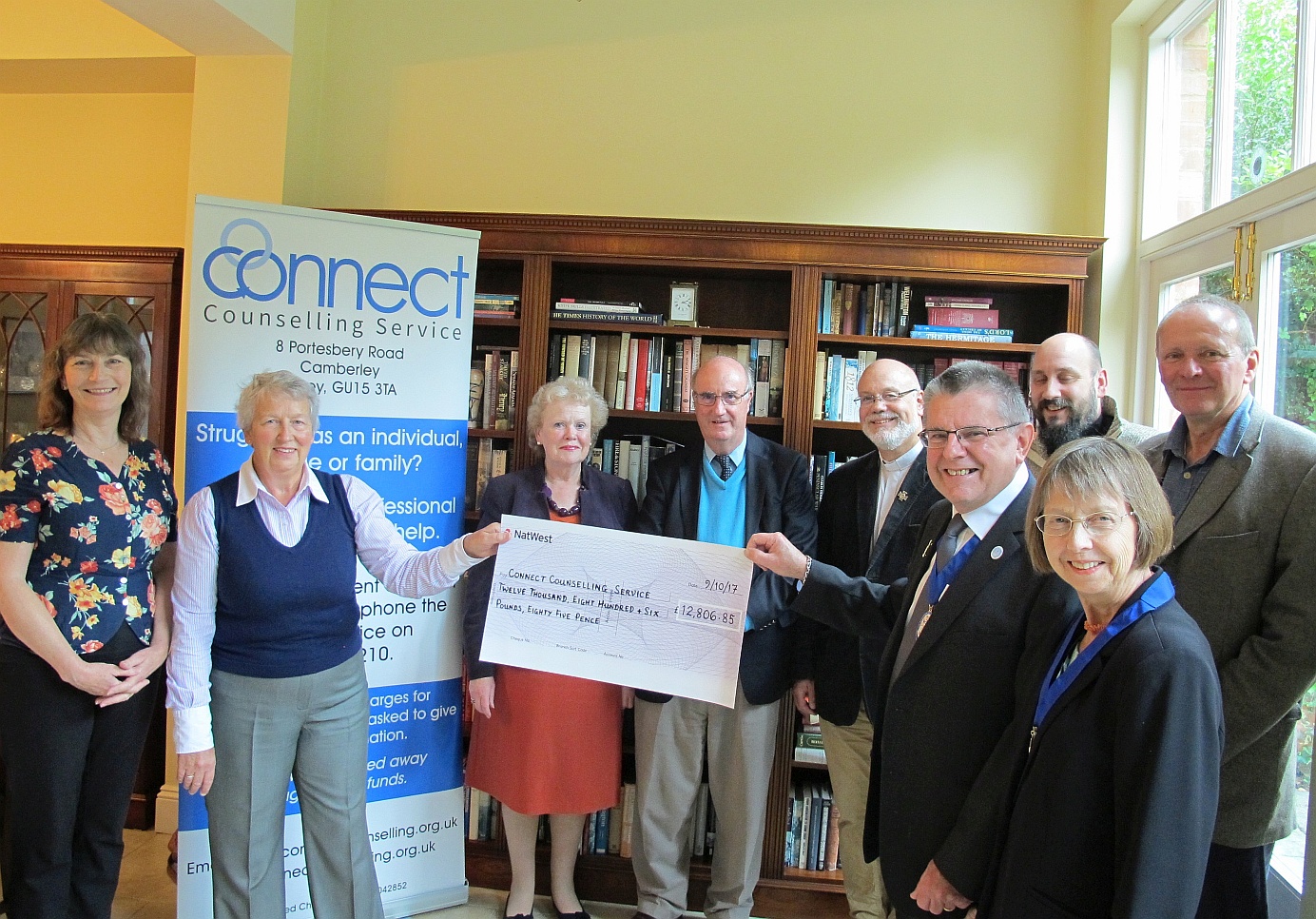 Further details can be found on our fundraising page.